Our offer
Our offer includes: Lamps & Lighting, Home Décor, Smart Home, Curtains, Blankets, Cleaning and Sport Products, Treadmill and so on (brands: Activejet, Actis, Tucano, Pout, Mamibot, Ovicx, Kingsmith, Proscenic, Dreame, eco system Xiaomi, Topeshop, Cama Meble and Jysk, Room99, Fibaro, FireAngle, Hager, MacLean, Kidde).
Story of departments of "Home & Living"
For 20 years we have been creating a key brand for "Action" Global – Activejet. We have in our offer Inks, toners, lighting, shredders, fans, computer, cleaners, computer, peripherals, power supply.
This field has a lot of adventures, the most important features of Activejet:
Increased efficiency in consumables,
Excellent color reproduction in printing,
Reliability,
Functionality.
Actis (own brand Action) – selected products in consumables and technical products in lighting.
The main characteristics of "Home and Living" products are performance appropriate to the original and attractive prices.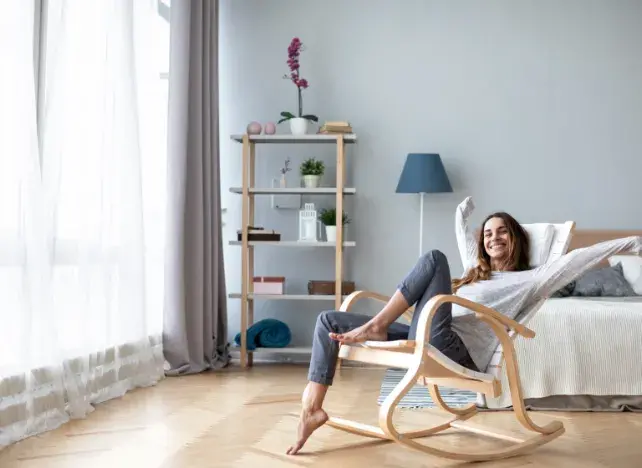 New dimension of your home
Home & Living is a place thanks to which you will discover a new dimension of your home. We value functionality and aesthetics – our products are always made of the highest quality materials, which guarantees customer satisfaction. We offer a wide range of products: furniture, modern household appliances, textiles, lighting, sports accessories or operation, so everyone will find something for themselves. Modern solutions allow you to choose interesting and unconventional forms, while maintaining a note of classics and impeccable style. By combining and complementing these elements, you will surely create the perfect interior of your dreams!
The comfort of the apartment and how to create it
Everyone wants to come home, to a cozy apartment, where he can relax and take a break from painful experiences. In your own home, in a nest, where everything is arranged on the shelves, the interior plays an equally important role, on which the whole comfort of the apartment depends. By clicking on the link, here, you can see the products, thanks to which it will be possible to make any apartment cozy.
The importance of the interior is important for every member of the family and even for animals, which should have their own place. And if you remember the times several centuries ago, then every woman wanted to create comfort in her cave, what can we say about modern housewives, who have more than enough ideas. After all, a woman is the keeper of the hearth, she wants every member of her family to hurry back home and feel comfortable and cozy.
You always want to return to an apartment where it is cozy and comfortable, no matter which family member you are talking about. It has been repeatedly proven that in a family where there is always order and design in modern styles, the relationship is warm and kind.
In order to create a cozy apartment, you need to decide on the style and decorations that will be used in the interior. You can choose the style of the interior according to the following criteria:
taste;
inner feelings;
finance;
family opinions.
The importance of small things in interior design
Today, there are many options for interior design, each of which has something special. Someone is attracted by large details in the interior, while someone, on the contrary, enjoys small details that can complement the interior. If you prefer small interior details, then you should know the measure so that the apartment does not turn into a warehouse of decorative elements.
It is also worth considering and combining color shades when decorating an apartment. So, for example, if the whole room is made in light colors, then the decor elements can be bright and colorful.
Decor elements that are easy to fit into any interior include the following items:
pillows;
posters;
decorated lamps;
insects on clothespins;
flower pots;
boxes for storing various things;
glass figurines;
photo frames.
It is also worth paying attention to things made with your own hands. As a decor, you can use sewn soft toys, figurines, plants and flowers made of different materials.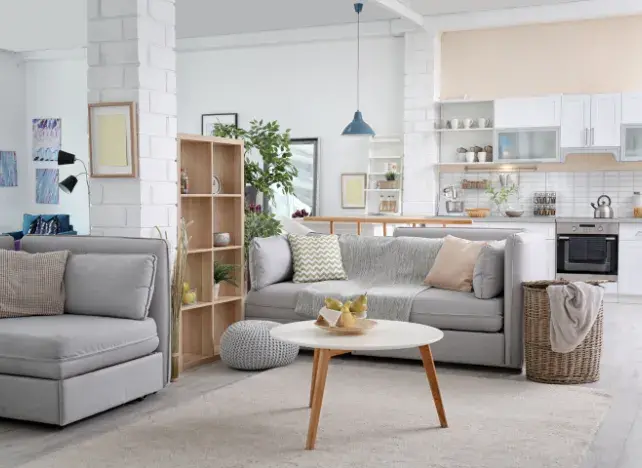 How to turn all ideas into reality
Some people who are not familiar with the techniques in creating an interior alone will find it difficult to cope with the task. In order to create everything at the highest level, experts recommend contacting proven designers who have extensive experience behind them. And even if the owner of the apartment cannot decide on the style, experienced workers will come to his aid and suggest recommendations.
But in order to realize all the ideas in creating an interior, you need to draw up a project and follow it. It will be difficult to do without a drawn up plan, because somewhere the sizes may not match, and somewhere this or that detail will not fit into the interior. By clicking on the link, here you can choose for yourself the details that will fit into any interior.