Our offer
We offer for B2B all range of products from the topic "House and Garden", such as air-condition, chemistry, cleaning and home care, cordless tools, electric tools, electrical appliances, elements of assembly and connection, fuel power tool, furniture, garden architecture, grilling, health and safety clothing, heat pump, home accessories, manual tools, measuring equipment, painting tools and accessories, pneumatic tools and devices, textiles and etc.
Our offer includes: Power Tools, Lawn Mowers, Blowers, Pump Machines, Hoses, Coffee Machines, Fridges, Ovens, Dishwasher, Air, Conditioning, Cleaning, Robots, Vacuum and Cleaners (brands: Activejet, AEG, Akpo, Amica, Aquaphor, Ariston, Beko, Blaupunkt, Bosch, Braun, Brita, Ciarko, Deante, Ecovacs, Electrolux, Gerlach, iLife, Indesit, iRobot, LG, Panasonic, Philips, Polar, Pyramis, Samsung, Sharp, Siemens, Tefal, Teka, Whirlpool, Xiaomi, Zanussi, Black&Decker, Bosch, Cellfast, DeWalt, Einhell, Fiskars, Gardena, Karcher, Krause, Makita, Metabo, Ryobi, Stanley).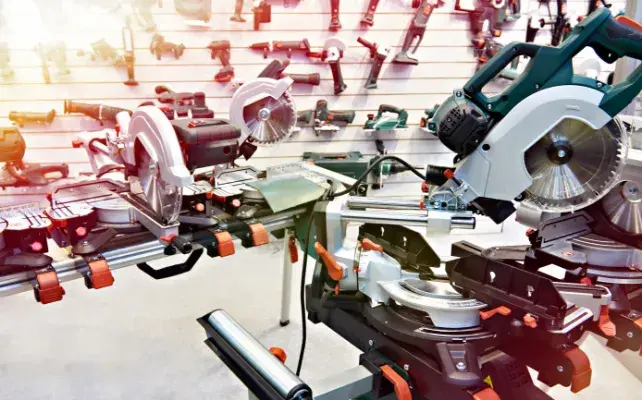 A wide range of household appliances at wholesale prices
The household appliances section will be useful for both the male half of humanity and women. It includes household appliances, including trimmers and massagers, razors and epilators, hair dryers, clippers and hair tongs, as well as electric toothbrushes and pressure meters.
In our online store, household appliances are presented with a choice of any household appliances, which includes an iron, sewing machines, floor scales and many other appliances.
At any time of the year, climate technology will be relevant: a heater for cold winter evenings, a fan for hot summer days. You can find an air purifier and water heater that is relevant at any time of the year.
We offer the purchase of household appliances at the lowest prices, because we import appliances from world brands without the participation of intermediaries.
To be sure which product is right for you, you can look through our catalog, which will help you easily understand our products – compare the characteristics of one product from different manufacturers and choose the most suitable ones.
If you need help, our operators can help you by phone or online. They allow you to make the right choice in accordance with your wishes and preferences, as well as with their help you can compose a set of orders and agree on payment and delivery methods.
A convenient payment system, regular discounts, and promotions have been specially developed for our online buyers, thanks to which you get the opportunity to save big while enjoying the purchase of high-quality equipment!
Why is it worth having a garden?
Everyone deserves relaxation after working hours. People who want to get away from the hustle and bustle of the city usually hide in four walls, relaxing in various ways. However, the opportunity to relax in the bosom of nature cannot be overestimated. Not everyone will be able, for example, to go on a trip to a park or forest. Therefore, to enjoy the benefits of outdoor recreation, among greenery, it is worth having a backyard garden.
What are the benefits of having your own garden? Why, when you have a suitable area next to your home, it pays to design and arrange your garden in various ways?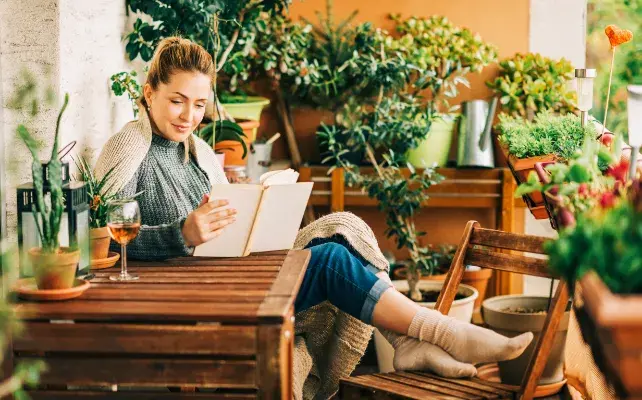 Benefits from your own garden
Flowers in the garden
Resting in the garden is possible when everything has its place there. Thus, when planting flowers and shrubs, you must not allow spatial chaos. Too many plantings, a huge variety of vegetation is not conducive to building a friendly place where you can feel comfortable.
Planting flowers is important not only in terms of aesthetics. It is not only an ornament that pleases the human eye. The correct selection of vegetation allows you to separate yourself from the outside world. Lots of lush flowers and bushes become a great barrier against noise coming from behind the fence.
Vegetables and fruit from your garden
Your own garden also allows you to reach for tasty and, above all, healthy fruit. As in the case of vegetables, it is primarily about a small harvest, but extremely beneficial in many respects. Planting a few fruit trees, bushes such as gooseberries, will allow you to have a regular supply of excellent products. Of course, such fruits can be eaten immediately, but you can also prepare jam from them, use them as an addition to baking, cooking, or make delicious tinctures. Importantly, the cultivation of fruit trees is very simple, you only need to water them properly and regularly.
The garden is ideal for children
The great advantage of having a garden is the possibility of arranging its part into a playground for children. Today, most kids need to be forced out of the house to break away from the virtual world. An interesting, colorfully prepared piece of land for children may turn out to be an extremely attractive alternative to sitting at home in front of a computer monitor or a telephone screen. Regular gardening and outdoor activities are beneficial for children's development, both mentally and physically.
Take care of your health in your own garden
Many studies have already been carried out, which show that regular, constant stay in the fresh air has a positive effect on the human body. This allows you to build proper immunity. Frequent use of your own garden will also have a positive effect on your mood and reduce stress. Why bother with four walls, when you just need to open the patio door and find yourself in your green enclave. Contact with nature, peace and quiet, all of this has a very soothing effect on the human body. In addition, many people believe that the so-called digging in the ground, small gardening works allow you to calm down, forget about the outside world, focus on what is here and now.
The garden can become your passion
Gardening enthusiasts, who know the subject only from TV programs, can get in touch with their oasis of greenery quite quickly. From now on, they will want to spend as much time as possible in their garden, not only lying on a hammock, but e.g. carrying out minor maintenance work. Importantly, the effects of the work put in place give great joy.
How to create a perfect garden?
Anyone looking for an answer to this kind of question will be disappointed. Namely, it is not possible to find a recipe for the design and arrangement of the perfect garden. First of all, not always what appears in the head, and then in projects, will be identical in reality. It is important to prepare the garden according to your needs, what you like, and not modern trends or designers' ideas. It is important that the garden, apart from its aesthetic function, is also functional.
When planning your own garden, it is worth taking into account the time possibilities and the willingness to perform garden work.