Our offer
"Action" Global offers you high quality products for animals. You can find here, among others, all kinds of valuable feeds available online, such as: dog, and cat food and many other nutritious delicacies. In addition, we also present a variety of care products, interesting accessories and comfortable transporters. The above products are a guarantee of satisfaction for you and your pets.
Eating healthy is essential
In order for you to enjoy each other's company, you need strength and energy to act. Animals, like humans, need to eat properly. Our B2B online pet store sells high-quality preparations with a rich composition, for many species of domestic favorites. Our offer includes a very wide range of companies such as: Royal Canin, Purina, Acana, Bosch, Miamor, Gourmet Gold, Universal, Animonda or Taste of the Wild and Wolfsblut. For bird friends in our online store you will also find something good. We are constantly expanding our offer so that you can find everything you require for your charges in one place. However, if it turns out that some products are missing from our offer, please contact us at action.global@action.pl – we will try to help!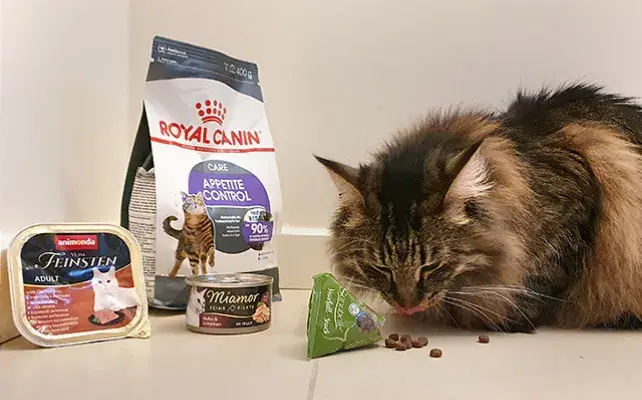 Care is work
The daily hygiene of the animals is just as important as food. There is no room for neglect when it comes to keeping them clean and healthy. Therefore, our range includes pet products: shampoos, conditioners, brushes, litter box granules, liquids for removing unpleasant urine odors and many other products. We also encourage you to buy cages, transporters and lairs, but also various toys.
As you know, having a pet is a big responsibility. It is not enough just to provide the right food, but you also need to take care of the healthy physical and mental development of our pupils. You will receive everything you need to care for a dog, cat and other smaller children. We are constantly developing the offer of our online pet store in response to the needs of our clients. We take into account every suggestion and try to meet your expectations by introducing new food for dogs, cats and other pets.
For dogs
Do you require high-quality dog food? Therefore, we invite you to shop fot yout online store – here you will find everything that is useful in caring for these pets. We offer dry and wet mixtures for pets of all ages, including the youngest and the elderly, as well as numerous accessories, such as bowls, lairs, mats, leashes, collars (including those for fleas and ticks), toys and care cosmetics.
For cats
Do you have a cat under your care? Therefore, cat food will come in handy – our B2B online pet store offers dry mixes as well as cans and wet sachets for cats of different age and condition, including those who are slightly older or struggling with chronic diseases or allergies. In addition, we offer a wide range of accessories for cats, such as litter boxes, litter, bowls, transporters, leashes, collars, toys and preparations for fleas and ticks.