Your Offer
Our offer includes: Gaming, Computers, Processors, Hard Drives Accessories Servers (Brands: Acer, ADATA, Alan, AMD, APC, Apple, Asus, Cisco SMB, Cyberpower, Dahua, Datalogic, Dell, D-Link, Eaton, Esperanza, Ever, Extreme mem, Fibaro, Gembird, Goodram, Grandstream, HP, Hikvision, Honeyway, Huawei, Impakt, Intel, Kingston, Lenovo, Linksys, Motorola, MSI, Netgear, QNAP, Supermicro, Synology, Teltonika, Tenda, TP-Link, Ubiquiti, WD, Zebra, Zyxel.)
"Acton" Global offers products for B2B companies, who can create infustructure for their companies. It components are used to design such a solution for companies that need it. Integrators propose such a for B2C companies all around the world. We think and act globally.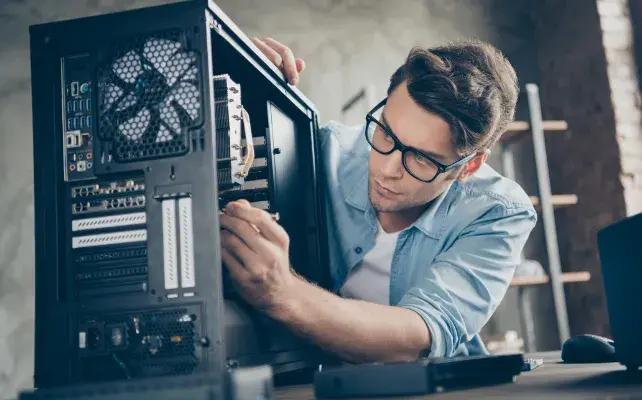 What does IT infrastructure mean
IT infrastructure implies a complex of various services and organization systems, automated processes, as well as data centers. All elements must be combined into a coherent structure in order to ensure the stable operation of the applications used by the business and, accordingly, the uninterrupted operation of the enterprise. Standard methods of process management will not give the desired result, because the system needs to be managed comprehensively, based on a well-developed IT strategy. The latter includes tasks, plans and priorities that will allow deploying the IT infrastructure in such a way that the business can achieve its goals.
Creation of IT infrastructure with products of "Action" Global
To create a working IT infrastructure, specialists first develop and approve the terms of reference, where they prescribe the requirements of the customer. Then, on the basis of this document, a working draft is created and implemented. Lastly, they provide all employees with various instructions, requirements, acts, etc.
Experienced professionals should implement and configure all components (hardware, software, communications), because the reputation and profit of the enterprise ultimately depend on the smooth operation of the IT system. At this stage, experts do the following:
lay engineering and structured cabling systems;
provide a network connection;
place PBX;
purchase, install and configure hardware and software;
deploy servers and perform other actions.
Serious companies usually provide a turnkey service (design, installation, configuration) and arrange further cooperation in maintaining the IT infrastructure (maintenance).
System Components
Any system consists of certain components. In IT infrastructure, these include:
Database management tool;
Backup system;
Computing resources;
Methods of ensuring information security;
Well-established networks, through which it is easy and convenient to transfer data within the organization and to external enterprises;
Monitoring system;
Periphery equipment;
Software that fully meets the needs of the organization.
These are the main components of the system. There are others, which are specified in each specific case of deploying an IT infrastructure in an enterprise. Professionals who have been engaged in this activity for many years have in stock a lot of individual solutions that allow you to customize the system to the specific needs of any business.